While everyone seems to be on this coral and teal wedding color craze, some other color combinations are getting quite a lot of attention as well. One of our favorites is the beautiful pairing of vivid, bright lime green and the more conservative, mature navy blue. Check out just how well they complement each other:
As you can see, the colors contrast perfectly with each other, which is aesthetically pleasing to the eye, and the combination is fresh and preppy. These invitations are simply stunning!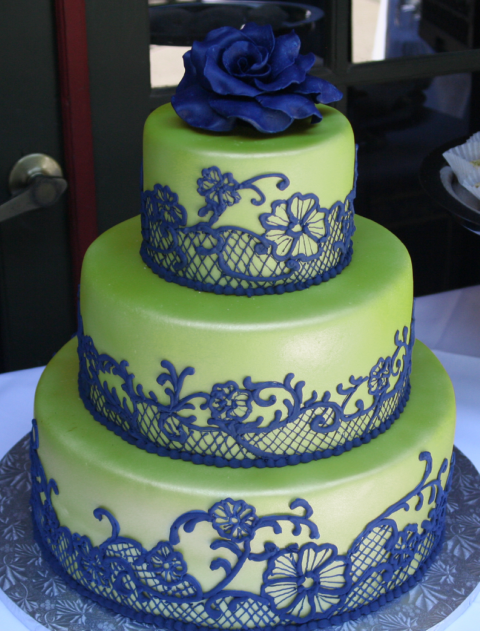 For this beautiful cake, the decorator used the brighter, happier color for the foundation of the cake – the lime green. Then he or she used the darker, more somber tone to create the beautiful lace work and for the flower embellishment. The overall look is quite beautiful.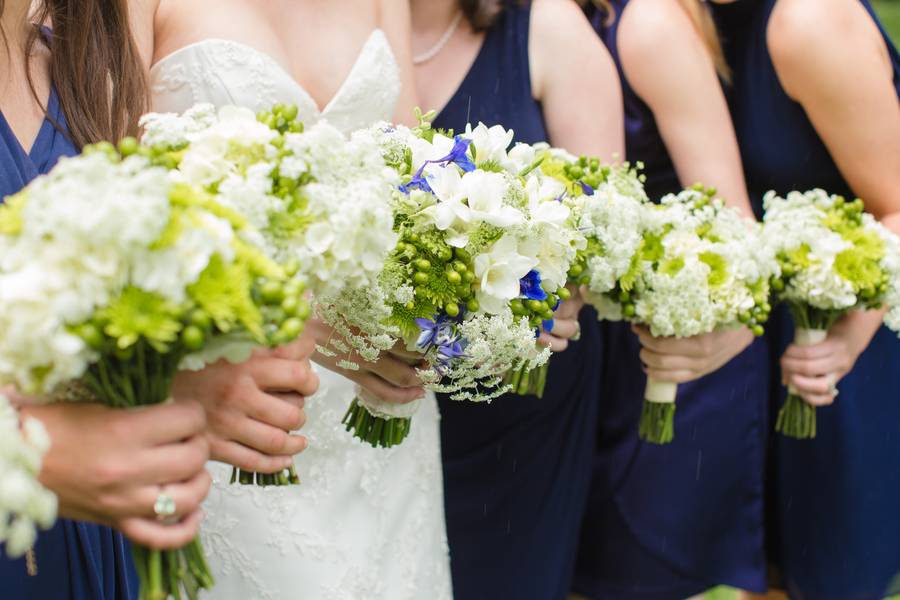 The addition of white in the green bouquets adds a bright and fresh look against the navy blue of these bridesmaids' dresses. White is the perfect highlight color for this wedding color palette.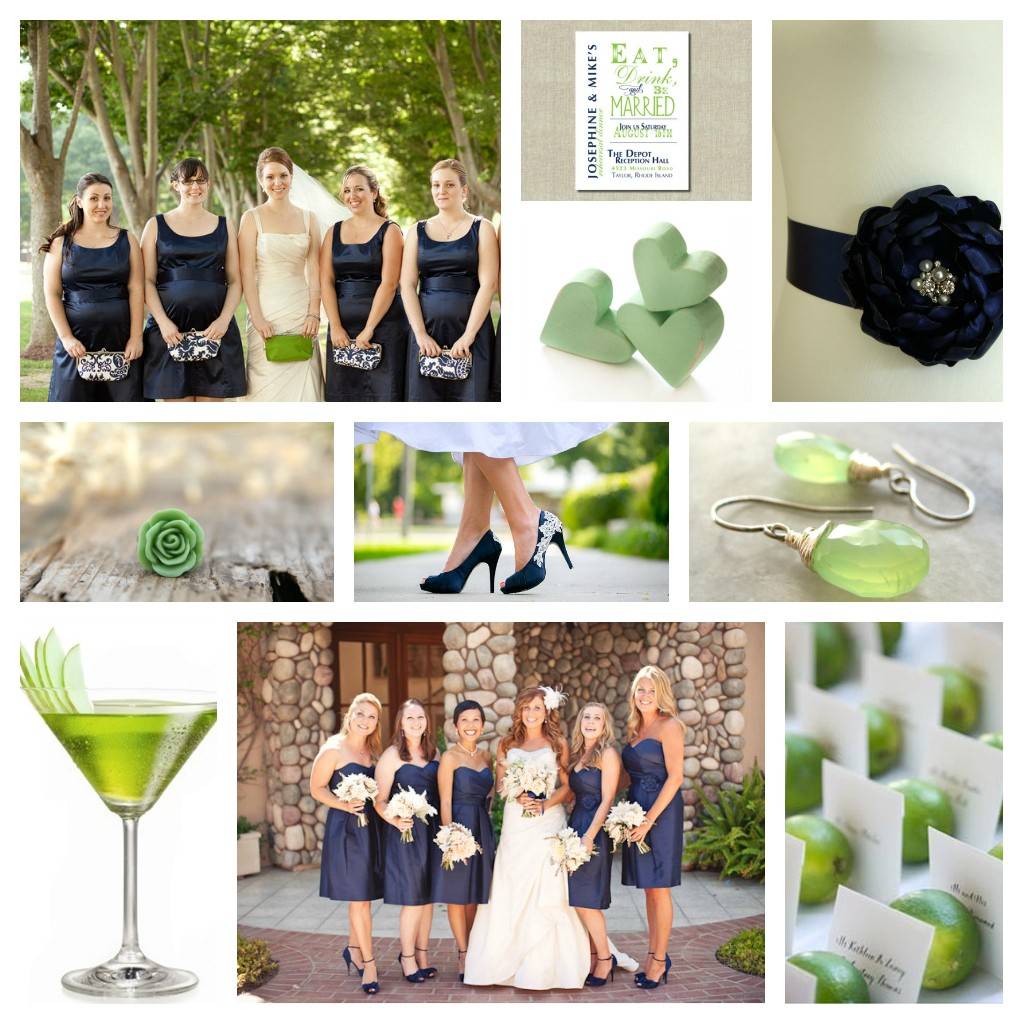 Another thing we love about this palette, as you can see in this collage, is that you're perfectly fine if you use a few different shades of green. In fact, with a navy and lime wedding palette, you can use highlight colors in virtually any shade of blue or green and the result is fantastic.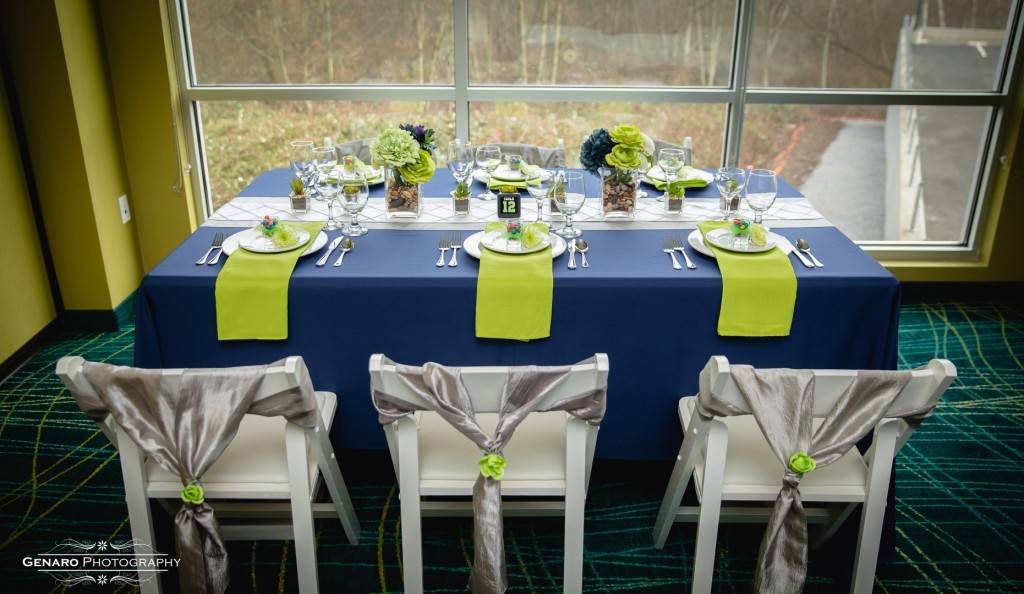 This color palette is a very contemporary palette, and is perfect for a 2015 spring or summer wedding. As you can see from this picture, silver is also a great accent color for this palette.
So, what do you think? Is this a winning color combination or are you simply not convinced? Let us know in the comments below.