Sam Edelman boots are a popular shoe brand, but knowing how to style their Laguna boots is important to know!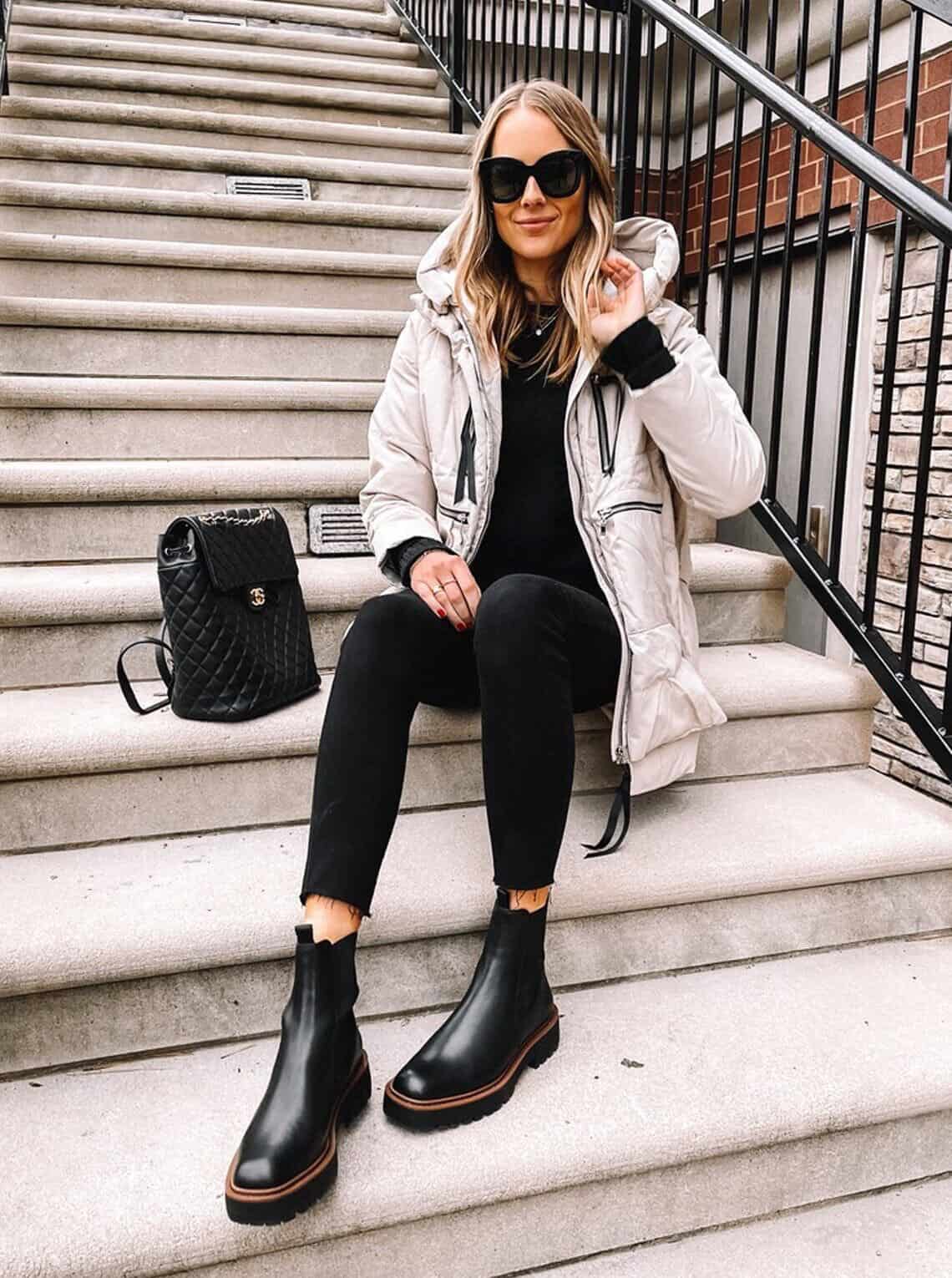 Main image courtesy of Ebay.
Boots, especially booties or ankle boots are the most popular to wear when the seasons start to change and the colder weather arrives. There is no better type of shoe to wear during the fall and winter months than boots because of the versatility that comes with them, the many ways you can style them, and the fact that they can keep your feet and ankles warm.
Sam Edelman boots are one of the most popular brands to wear because of the many options that they have at an affordable price. The Laguna boots are some of the most popular that the brand offers, so it's important to learn the many ways of styling them to look your best.
Consider some of the top ways to wear a pair of Laguna boots by Sam Edelman today!
How To Style Sam Edelman Laguna Boots… The Right Way!
Styling boots can be difficult if you're not sure where to start, so where are some of the best tips to do so!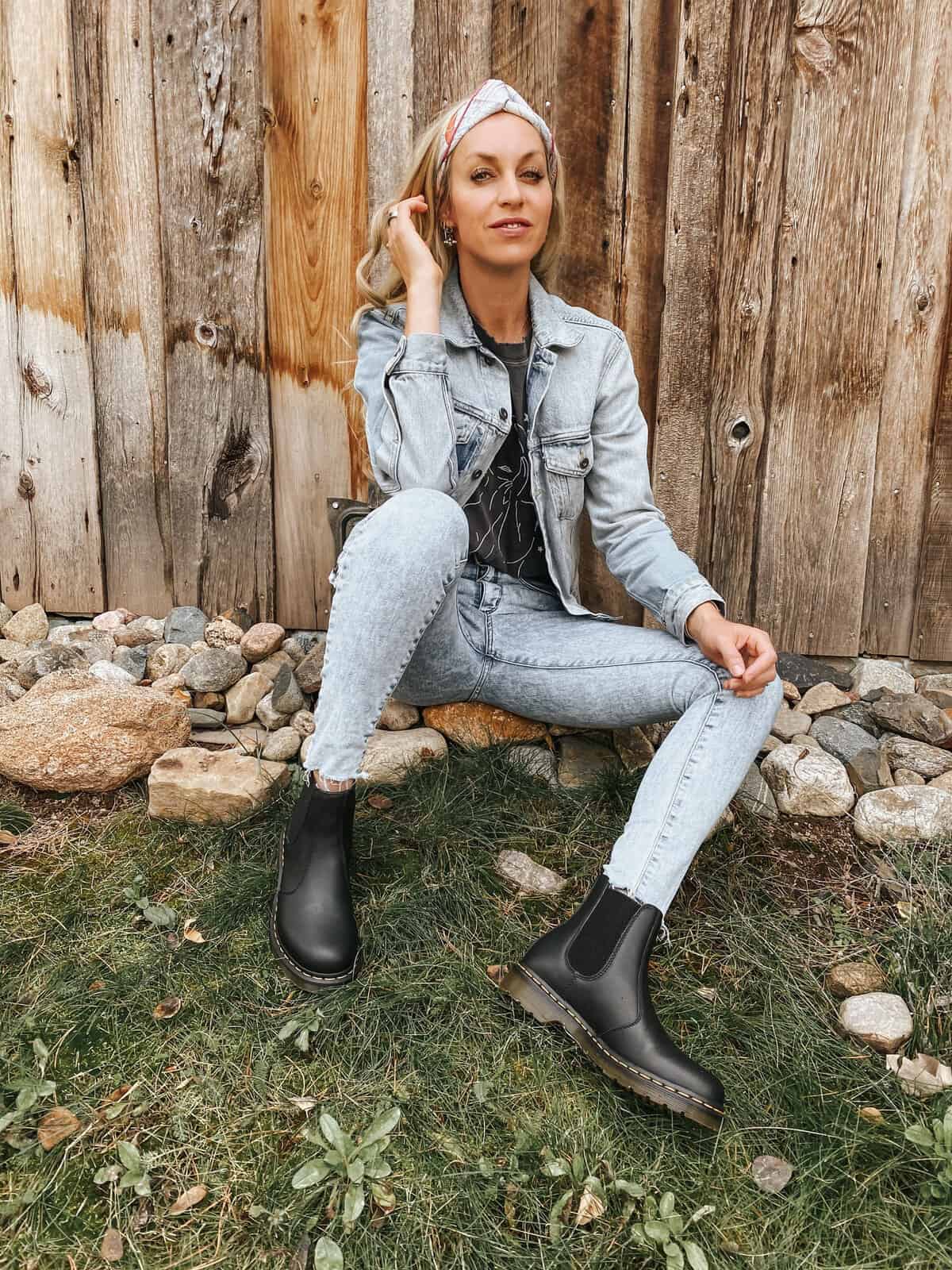 Sam Edelman's Laguna boots have surged in popularity lately with styles that are popular with adults of all ages. Image courtesy of Lily Tracy.
Styling Sam Edelman Laguna boots isn't as difficult as you might think, and you probably already have some of the tops, dresses, bottoms, and other accessories needed right in your closet. Any way that you style Laguna boots is specific to your and your own personality, but here are some extra tips you don't want to miss out on!
Pair With Jeans
One of the most popular styles when it comes to styling Sam Edelman Laguna boots is to pair them with jeans. Laguna boots are a popular form of the Chelsea boot-style that many people love and a simple pair of jeans can be worn with them. From skinny jeans, to straight or baggy, or even ripped jeans, they all look great with this boot.
Wear a Dress For a Rugged Vibe
For some people who like to experiment with their fashion style, wearing a dress with your pair of Sam Edelman Laguna boots will help to give your overall look a more rugged vibe. No matter if you wear a mini dress, maxi, slip, or even a sweater dress of any length, the boots can help to give your overall look a little edge. The most popular types of dresses to wear are dresses that come down to your calves to show off the look of the Laguna boots.
Add a Pair of High Socks if Necessary
A popular way that many people wear Sam Edelman Laguna boots is with socks. While you should always wear socks with shoes, sometimes ankle, or no-show socks just don't cut it for this type of boot. You may not only want your ankles covered during the cold months, but also your calves or even your knees. Lots of people add knit socks or even a pop of color with fuzzy socks in the winter time.
Some other notable mentions for socks that are great to wear with the Laguna boots include white tube socks, hiker socks, patterned socks, and even tall socks, but no show ankle socks can also be worn with them as well.
Look Confident With a Jumpsuit
Another great look to pair with any pair of Sam Edelman Laguna boots is a jumpsuit if you're looking for a simple, yet confident look. A jumpsuit is a convenient look to choose because both the top and bottom are already picked out and ready to go, and you can wear the pants over the boots, or even tucked in if the pants are tighter.
Joggers Make For a Comfortable Look
Another great and comfortable look to choose that goes great with a pair of Sam Edelman Laguna boots are joggers. If you're running errands all day, or walking around on campus, but want to look and feel comfy, joggers are great to tuck in, and to pair with a hoodie or t-shirt of your choosing. This is a great look to throw together for all-day comfort on those busy days where dressing comfortably is the answer.
Wear With Shorts if You Can't Get Enough of Your Boots
Sometimes the Laguna boots by Sam Edelman just capture your heart and you want to wear them all-year round. Many people often pair shorts with the Laguna boots for a fun and edgy vibe that suits your style. This is great for an in-between season look if it's not super cold out. They look great with baggy bermuda shorts, jean shorts, or even leather shorts for an iconic look.
Where to Buy Sam Edelman Boots
There are a ton of options when it comes to getting a pair of Sam Edelman boots both online and off!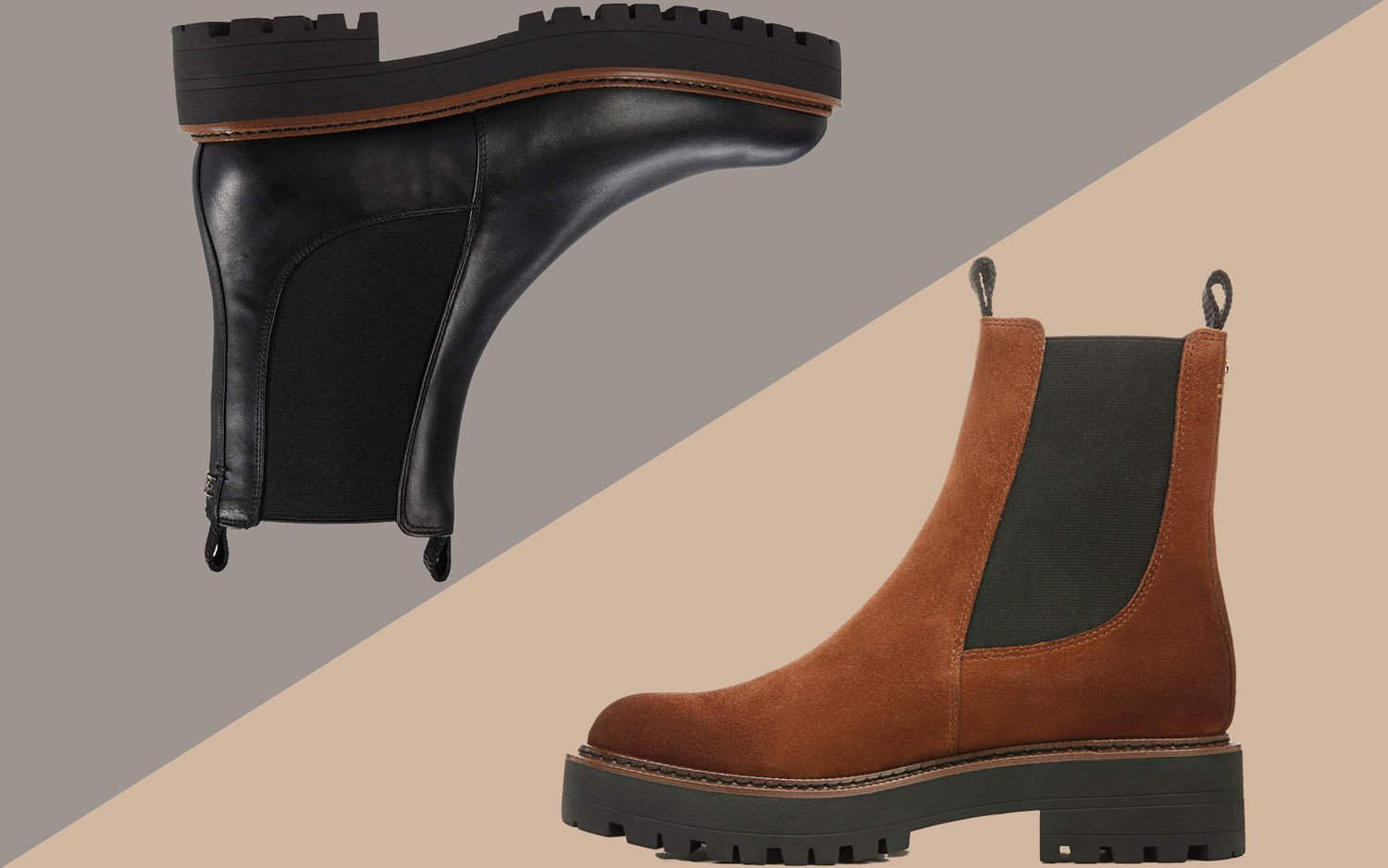 Finding an iconic boot that you can wear all fall and winter long, such as Sam Edelman Laguna boots, can help you feel confident. Image courtesy of Travel + Leisure.
Sam Edelman Laguna boots are some of the most popular high-end fashion boots out there that are also very affordable compared to many other brands. There are a few different options when it comes to finding the perfect pair for you, so make sure to check out some of the best websites and physical stores to shop for Laguna boots!
Sam Edelman Stores and Website
The first and best place to go look for a pair of Laguna boots by Sam Endelman is directly on their website. On their site, you can find the boots in sizes ranging from five to twelve in women's, and you can personalize by fabric, leather (where there are many colors to choose from!), or suede. You can also get them shipped within four to eight business days, or you can pick them up for free in one of their own stores.
Sam Edelman has three different store locations that you can choose to go pick up your new Laguna boots.
Their locations are listed in the cities below:
Soho, New York City
World Trades Center, New York City
Beverly Hills, California
Paramis, New Jersey
Physical Store Locations
There are also a few different options when it comes to purchasing Sam Edelman's Laguna boots in stores. Sometimes trying on a pair of shoes in-stores can determine if they suit your style, and Sam Edelman's brand is offered at a few different locations. This can also help you to pinpoint what size of Sam Edelman's best suits you in case you wish to buy more from the brand in the future.
Some of the physical stores to try on and purchase Sam Edelman shoes are:
Nordstrom
Nordstrom Rack
Bloomingdale's
Macy's
Belk
Dillard's
Saks Fifth Avenue
Designer Shoe Warehouse (DSW)
Free People
And more!
Shopbop
Sometimes an online retailer is the solution to finding the best high-end fashion brands out there and one of the best is Shopbop. Through Shopbop, customers can search through their website and look through tons of popular brands and older collections that are no longer being sold for a great discount. Shopbop not only features the iconic Sam Edelman Laguna boots, but also other popular styles for anyone to purchase on sale.
Poshmark
If you are someone who wants to sell some fashion items, such as clothing, shoes, accessories, and jewelry that you don't wear much anymore, but also buy more to replace it, Poshmark is a great place to look. Poshmark is known for buying or selling secondhand and slightly worn high-end fashion products, and where Sam Edelman boots are sold for a great discount.
Ebay
Another great website that is known for exclusively selling electronics, antiques, and even high-end fashion clothing, shoes, handbags, jewelry, and accessories is Ebay. For many, Ebay may not be the first place to go and look for high-end fashion merchandise, but Sam Edelman Laguna boots can be found on their website that are slightly worn, but a great price nonetheless.
Sam Edelman shoes are super easy to style and can be worn in many different ways. No matter if you just simply want to wear a pair of baggy jeans with them, a dress, high socks, or even wear a jumpsuit with them, there are a ton of ways to style and wear these popular boots.
Make sure to check out how to style Sam Edelman and find a way that best suits you!