Read more about your essential guide to wearing the most beautiful dresses, bodysuits, tops, jumpsuits, and more!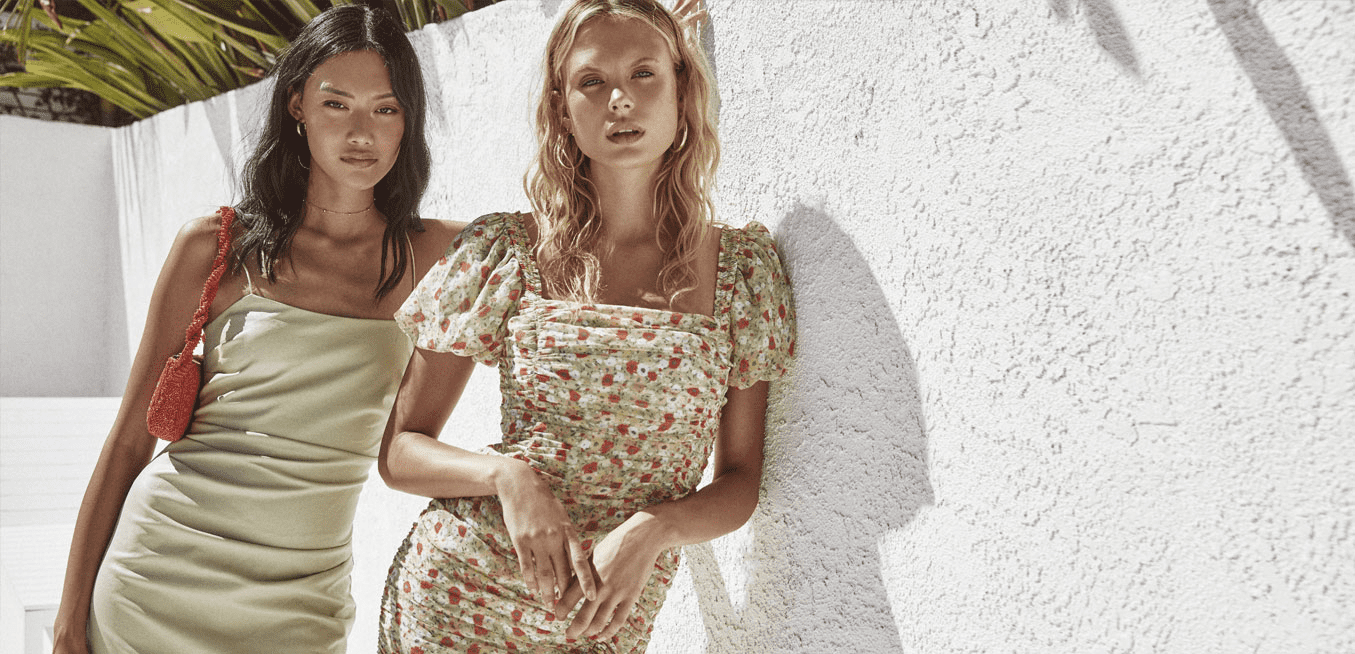 Main image courtesy of Amazon.
Finding the dress that perfectly fits your body shape and offers you a flattering look for work meetings, going out with girlfriends, or even going out for date night with your significant other can be difficult. There are many kinds of dresses that you can wear such as bodycons, maxi dresses, party dresses, mini dresses, and more that can fit your body and give you confidence no matter where you go.
ASTR the Label is one of the best dress brands in the high-end fashion industry that sells the latest trendy styles for women. They have everything from bodysuits, jumpsuits, tops, bottoms, and of course, their signature dresses that come in all kinds of styles.
You may be wondering how ASTR the Label will personally fit your body, so let's take a look at if this label runs big, small, or true to size, and some of the best dresses to get!
How Does ASTR the Label Fit?
Get to know how this fashion label will fit your body and how the sizes of their dresses run!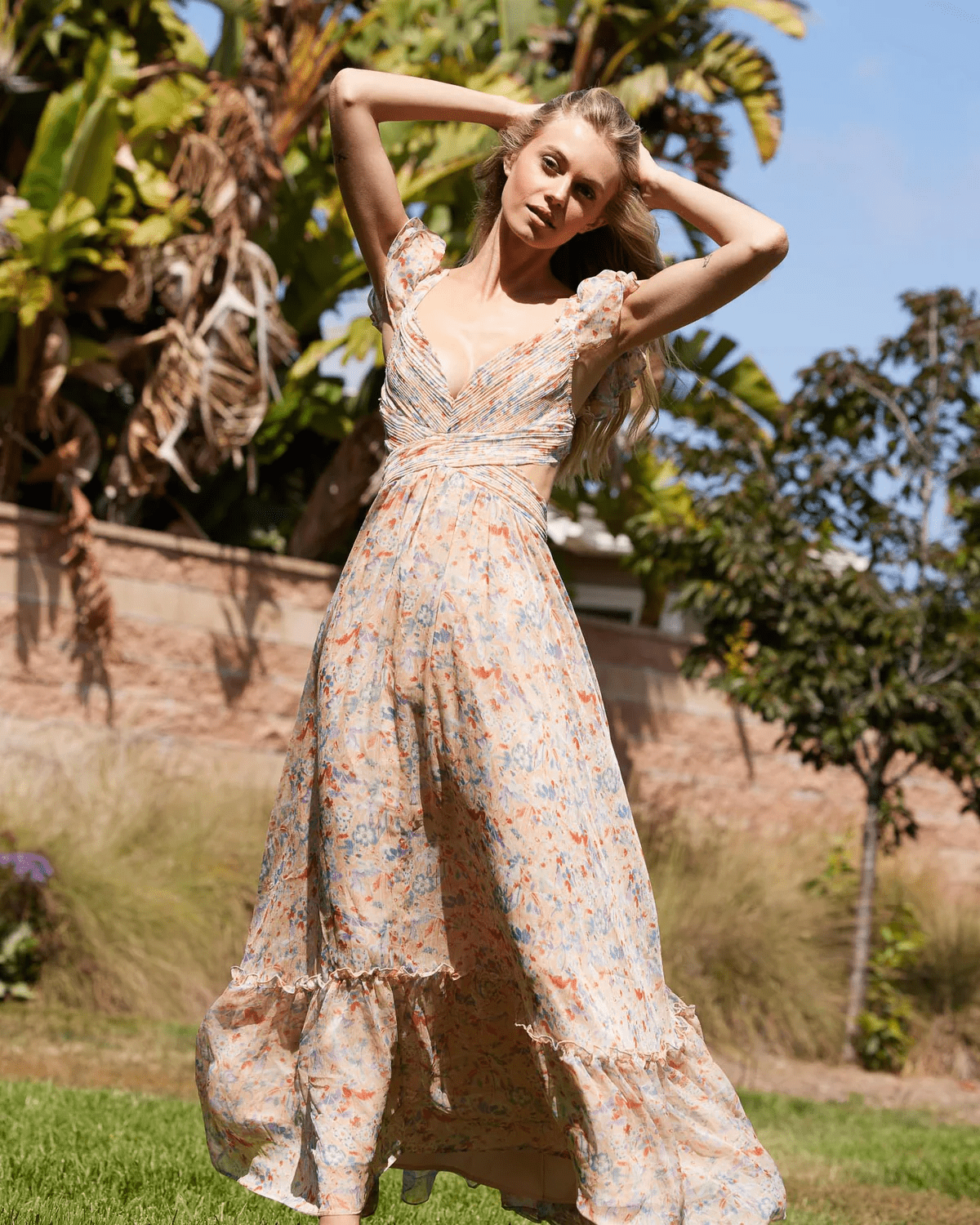 ASTR the Label has some of the best dresses in the fashion industry that offer women freedom and a free-spirited vibe. Image courtesy of City and Stars.
There are so many dresses to choose from when it comes to ASTR the Label, but which one will fit your body the most and how do their dress sizes run? Before shopping through any kind of high-end fashion brand, it's important to get an idea if their clothing runs small, large, or if will fit true to the size you normally wear.
Let's consider the facts and go over how ASTR the Label will fit your body so you can find the dress of your dreams!
How Does This Brand's Clothing Fit?
Many brands can run small, or even large in some cases, but most tend to run true to size. The good thing is that there usually is a size chart provided to help you measure each part of your body to find the perfect size for what you're looking for.
ASTR the Label has a bunch of beautiful dresses and other types of clothing to choose from, but knowing what sizes to get are crucial. The best part about ASTR the Label is that many people have stated that the brand runs true to size and they are available in extra small to extra large.
What is a Size Small in ASTR the Label Look Like?
If you wear a size small normally in any clothing brand, let's take a look at how that would look in ASTR the Label:
Bust: 34"-35"
Waist: 26"-27"
Hip: 36"-37"
What is a Size Large in ASTR the Label Look Like?
It's also important to mention that ASTR the Label dresses also go up to a size extra large, but if you normally wear a large size, it's important to take a look at some of the measurements:
Bust: 38"-39"
Waist: 30"-31"
Hip: 40"-41"
Where to Buy ASTR the Label?
It's important to note where you can purchase this brand so you can look your best in their gorgeous dresses!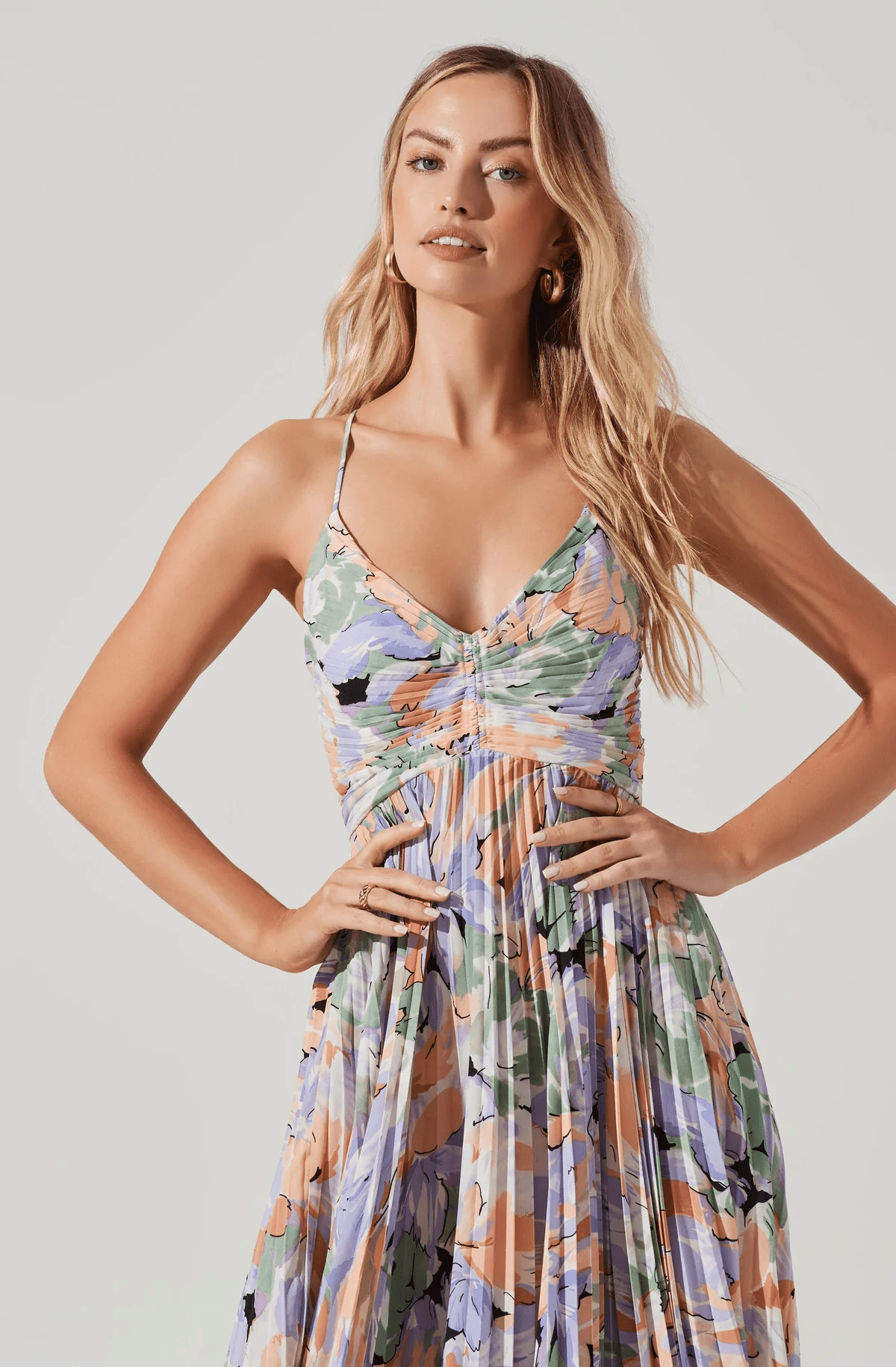 ASTR the Label offers a lot of sophisticated dresses that make the perfect spring or summer time looks for any occasion. Image courtesy of ASTR the Label.
Knowing where you can find and purchase some of the best ASTR the Label dresses, sweaters, outerwear, bottoms, bodysuits, or even browse their collection of wedding dresses is important. You can look on their website of course, but there are also options to shop for them in store, and even online at a discounted price.
ASTR the Label Website and Physical Stores
If you want to purchase directly from ASTR the Label, we encourage you to look through their website where you can find their newest collections of dresses, and even check out their extensive wedding guide. You can find dresses for the bride, the bridesmaids, for the bridal shower, bachelorette party, rehearsal dinner, and even honeymoon dresses.
ASTR the Label has their own physical stores in Los Angeles and New York, but there are plenty of other stores to physically look at and try their clothes on. Some of the stores that sell ASTR the Label include:
Nordstrom
Nordstrom Rack
Bloomingdale's
Saks Fifth Avenue
Macy's
Anthropologie
Dillard's
Urban Outfitters
Shopbop
If you want to find some of the most popular ASTR the Label dresses for sale and sort through their older collections, one of the best websites that you can check out is Shopbop. Shopbop is an online retailer that sells clothing, shoes, handbags, and even accessories from a ton of high-end fashion brands, including ASTR the Label. Make sure to check out ASTR the Label's section to find some of their signature dresses on sale!
Poshmark
Another great website to check out to look for used high fashion clothing is Poshmark. This website allows you the opportunity to purchase clothing, shoes, accessories, and even handbags from real people that have been previously worn. You can shop older collections of even ASTR the Label's dresses and more for great prices, or even sell your own too.
Ebay
If you are still looking to get an ASTR the Label dress, but you aren't finding what you're looking for, then another great website you can check out is Ebay. This online retailer lets you buy or sell anything and everything and you can even find plenty of clothing and more from high-end fashion brands such as ASTR the Label. Check out the ASTR the Label section of Ebay and find one of their signature dresses to buy or bid on.
How to Return ASTR the Label?
It's also important to cover how to return ASTR the Label's clothing if it doesn't fit right, or even if you're not satisfied with what you purchased. You'll be happy to know that it's super easy to return your ASTR the Label clothing and all you need to do is enter your order number and zip code at astrthelabel.happyreturns.com and drop it off at a Happy Returns Return Bar location.
For online orders through ASTR the Label over $75, you can also return for free domestically, or even if you bought their items from Canada, the UK, Australia, or even Germany, you can return anything where taxes will be taken in account at the checkout.
The Best ASTR the Label Dresses to Add to Your Closet
There are many notable dresses to add to your collections from ASTR the Label, but which ones are the best?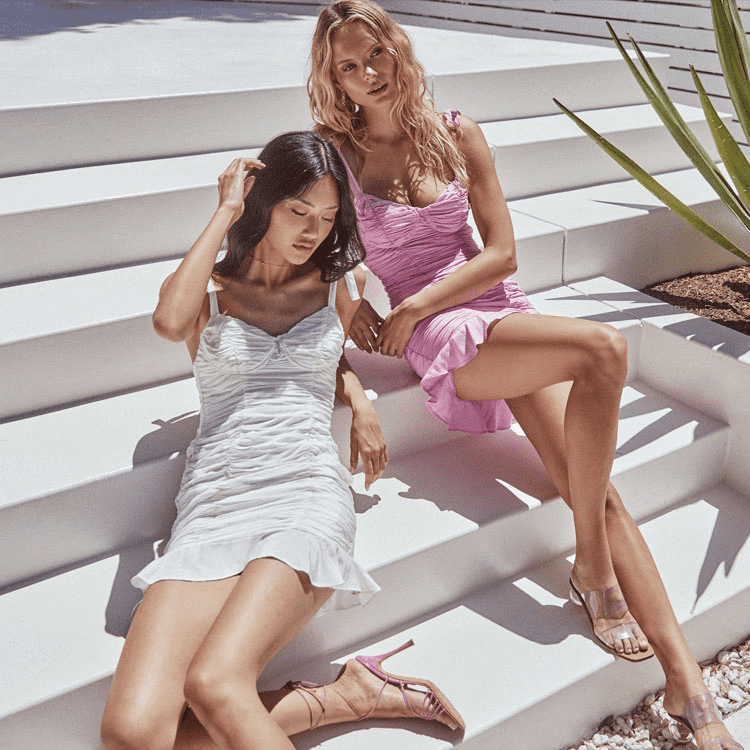 Getting a dress from ASTR the Label is a nice way to add to your growing closet. Image courtesy of Amazon.
Finding the perfect dress from ASTR the Label can be difficult since there are so many breathtaking dresses to choose from. Choosing something that is more comfortable, or maybe even something that is perfect for going out in, or for special occasions can be hard, but we're here to help.
Check out some of the signature dresses that you can purchase from ASTR the Label to add to your closet now!
ASTR the Label Gaia Dress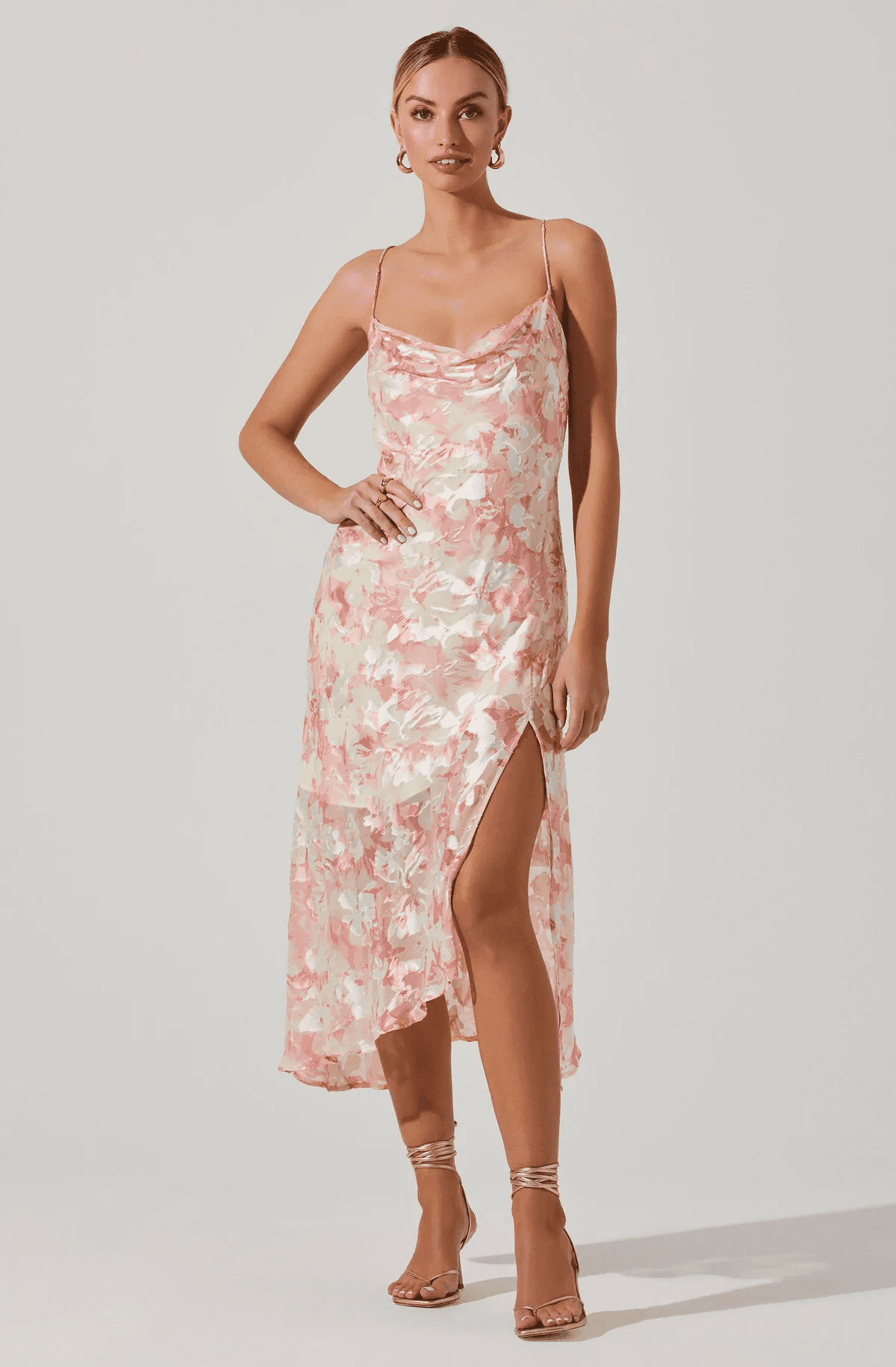 A beautiful dress such as ASTR the Label's Gaia dress will fit your body's silhouette while adding some spice with its open leg slit. Image courtesy of ASTR the Label.
One of the most popular dresses to get from ASTR the Label is the Gaia dress because of its style and shape that will perfectly fit your body and accentuate your curves. This dress comes in different colors, including metallic ones, and even textured patterns with a soft and smooth silk finish. It also features a cowl neckline, a side slit accent, and adjustable straps.
ASTR the Label Santorini Dress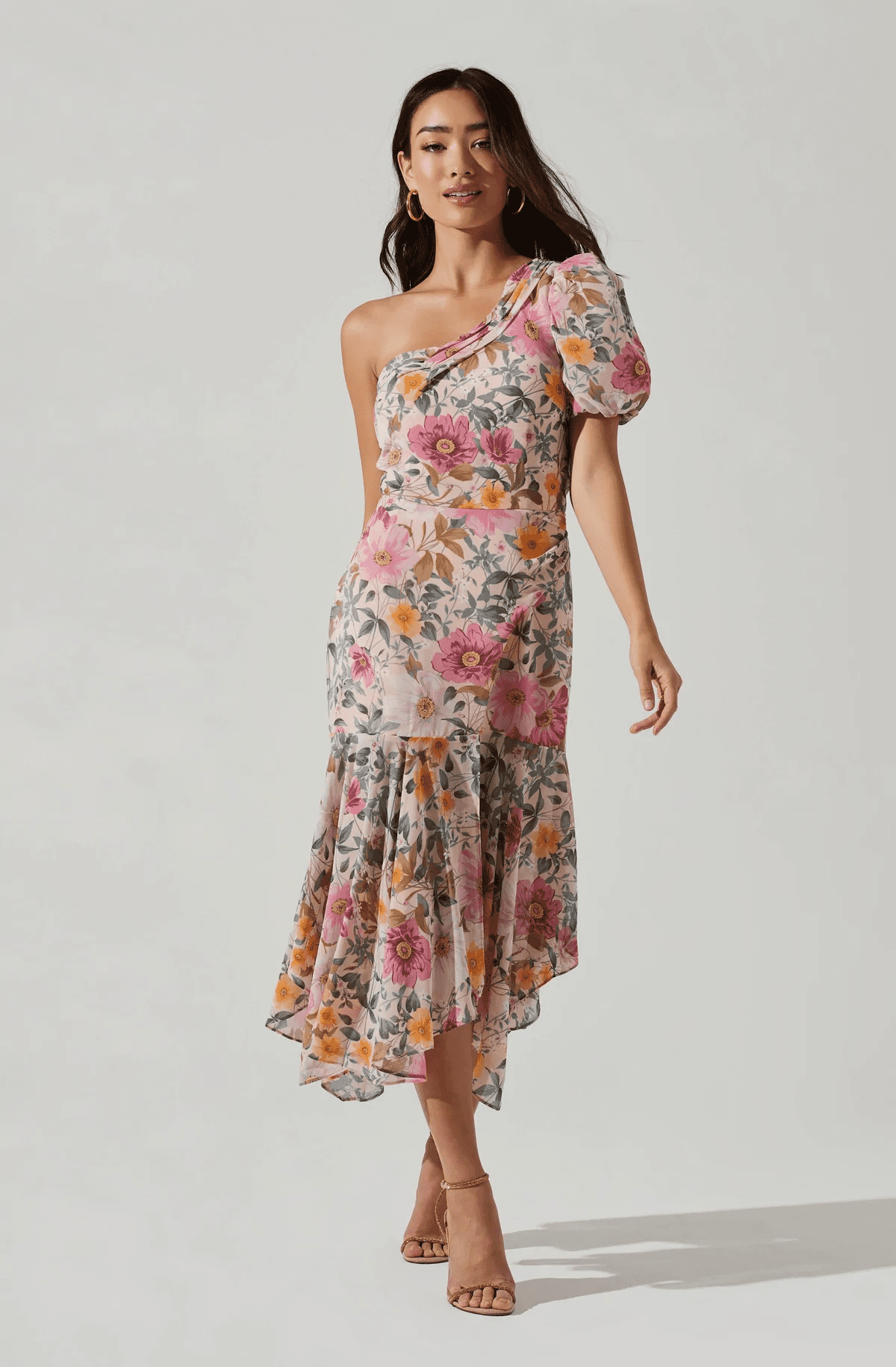 The ASTR the Label Santorini dress is a gorgeous dress that gives off a sophisticated look perfect for many special occasions. Image courtesy of ASTR the Label.
Another gorgeous dress that is also known for the floral patterns and pastel colors that they come in is ASTR the Label's Sanroini dress. This dress makes a statement and features a fitted bodice with a defined waist and a fun midi skirt with a handkerchief hem. It also has a fun one shoulder sleeve for a pop of fun throughout that makes it great for date nights, weddings, or other special occasions.
ASTR the Label Lace Midi Dress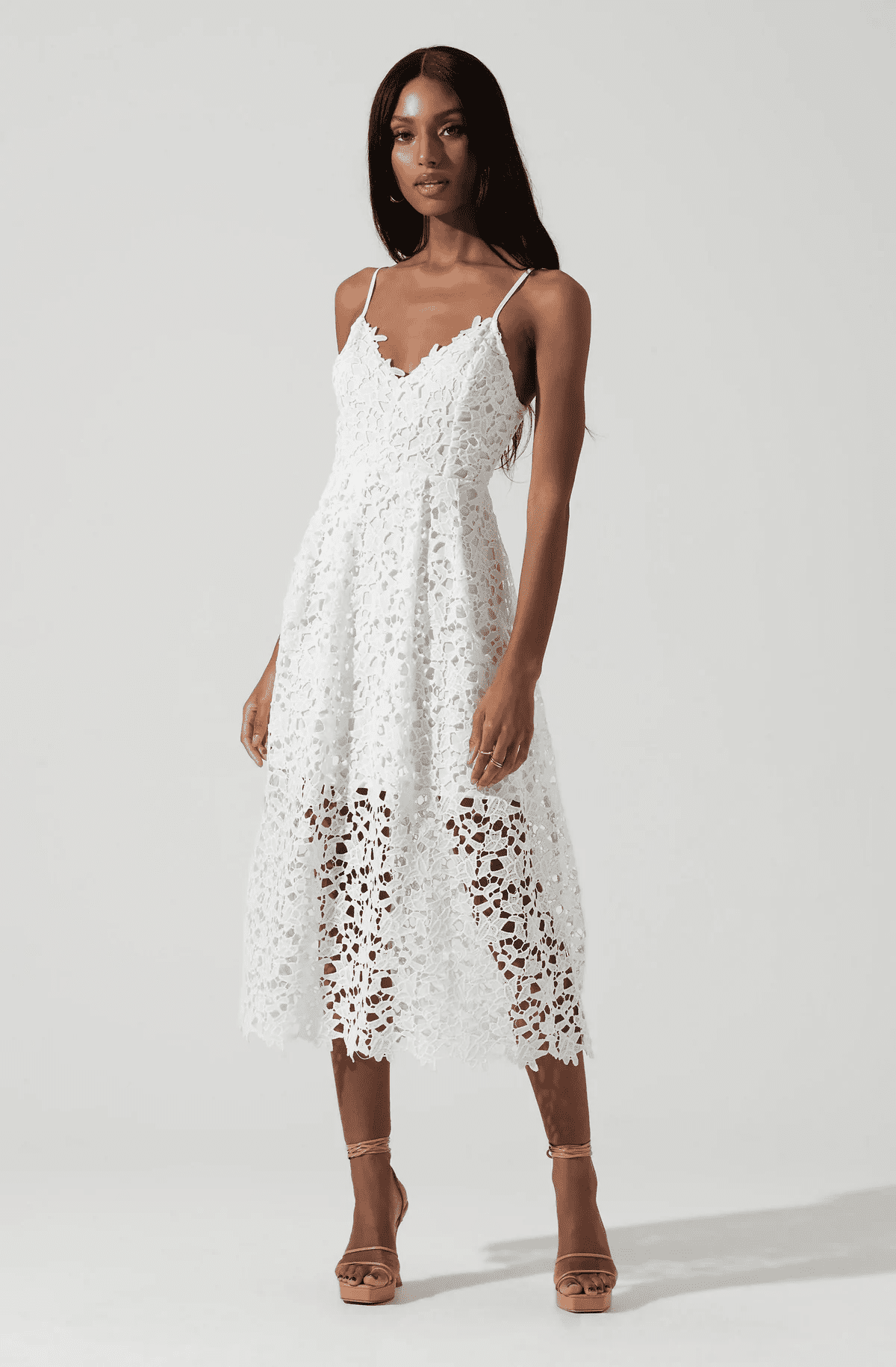 The gorgeous Lace Midi dress from ASTR the label features a simple style, yet beautiful lace detailing that is perfect to wear to weddings, outings with friends, or date night. Image courtesy of ASTR the Label.
You think that you've seen it all with dresses, but there is nothing quite like ASTR the Label's Lace Midi dress. Coming in many colors, such as white, black, periwinkle, pink mauve, hunter green, navy, and even wine, this is a figure-flattering dress that will certainly add to your collection. It has a plunging neckline, a midi length skirt, and beautiful lace detailing that extends past the knees.
ASTR the Label is known for being one of the best high-end fashion dresses known specifically for their dresses that are true to size. These dresses can be worn no matter what outing you're going to and they make some of the best spring and summertime looks that you can add to your closet.
Now that you know how ASTR the Label fits, make sure to purchase one of their gorgeous dresses to add to your closet now!